Quick Facts about Brad Pitt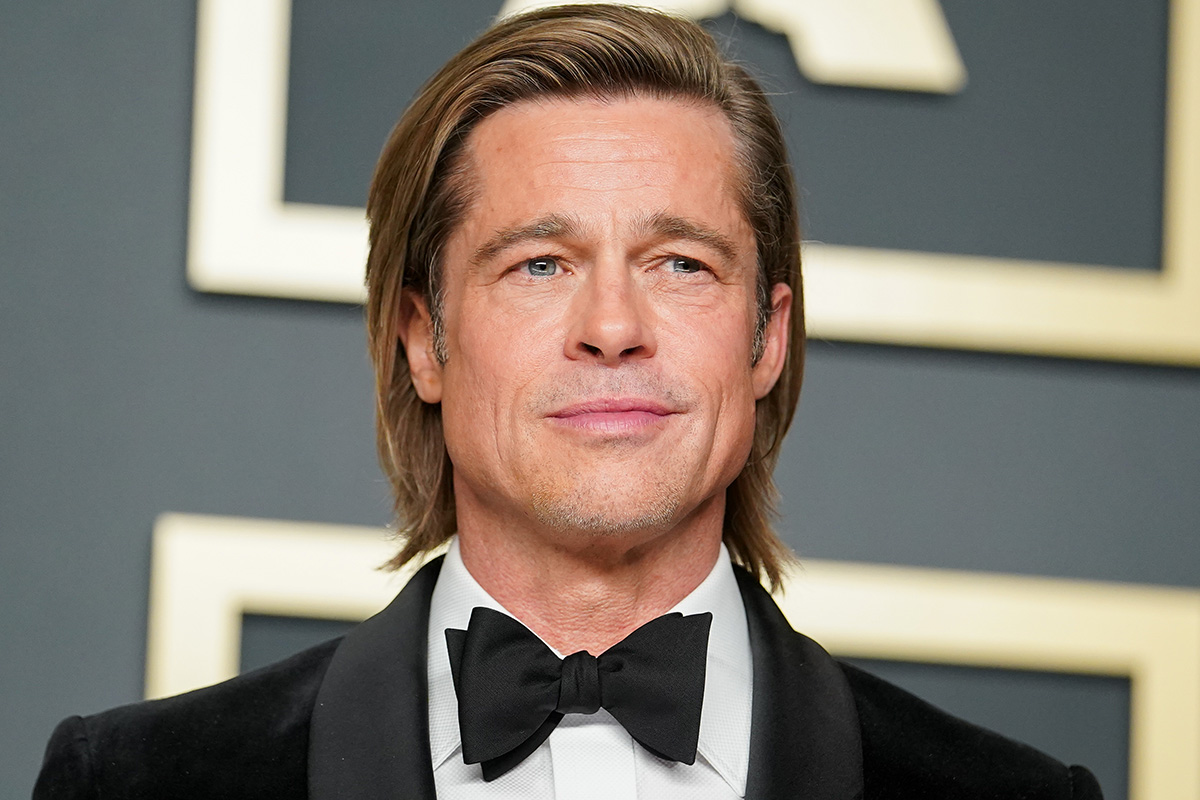 Full Name

William Bradley Pitt

Date of birth

December 18, 1963

Birthplace

Shawnee, Oklahoma, U.S

Age

57 Years

Nationality

American

Ethnicity

White

Education

Kickapoo High School, University of Missouri

Occupation

Actor, Producer

Marital Status

Divorced

Ex-Wives

Jennifer Aniston (m. 2000; div. 2005)
Angelina Jolie (m. 2014; separated 2016)

Children

Shiloh Nouvel, Knox Léon and Vivienne Marcheline

Height

1.8 m

Weight

78Kg

Eye color

Blue

Hair color

Blonde

Net Worth

$ 300 million (As of 2020)
Who is Brad Pitt?
Brad Pitt is an Award-Winning American actor and a producer who has starred as well as produced several critically acclaimed and commercially successful films. From minor acting roles in the movies; "Cutting Class", "Happy Together" and "21 Jump Street" pit has over the years grown into one the big names in the film industry after starring in films like, "World War Z", "Fight Club", "The Departed", "Ocean's Eleven" "Troy", Mr. & Mrs. Smith among many others. Pitt is pretty well known for being the proud owner of "Plan B Production" house under which he has produced films Award-winning films, The Departed (2006) and 12 Years a Slave (2013). Pitt is also the producer behind "The Big Short" (2015) and "The Tree of Life, Money ball", both of which have been nominated for the Best Picture Awards.
How Was His Early Life?
Brat Pitt was born on December 18, 1963, to William Alvin Pitt and Jane Etta Hillhouse in Shawnee, Oklahoma. His mother worked as a school counselor whereas his father owned a trucking company. Pitt is the firstborn child in his family and behind him are two younger siblings; a brother named Douglas Mitchell, and a sister, Julie Neal. Brad Pitt attended Kickapoo High School where he participated in various co-curricular activities such as golfing, swimming, acting, as well as playing tennis. Pitt also participated in musicals, school debates, as well as the school's Key and Forensics clubs.
Upon graduating from high school, young Pitt joined the University of Missouri where started pursuing a career in Journalism, specializing in the advertising sector. Pitt however didn't see his graduation at Missouri since the call for acting forced him to drop out of the university just two weeks into his graduation. 
Also read: Evidence that Brad Pitt has had plastic surgery
How Has Been His Career Journey?
Pitt debuted his acting career in 1987 when appeared in the films, "No Man's Land", "No Way Out", and "Less Than Zero" all of which he played minor roles. It was still in the same year that the actor debuted his television career whereby he made his appearance on NBC's television sitcom, "Another World". In 1988, Pitt played a cameo role in the film "21 Jump Street" and his breathtaking acting in the movie saw him being signed as the star actor in the movie "The Dark Side of the Sun" still in the same year.
Brad Pitt's acting career continued seeing light as the years advanced. His being part of the ensemble together with popular actors such as Tom Cruise and Morgan Freeman in the films "Interview with the Vampire" and "Seven" respectively, earned him a lot of popularity. The movie "Seven" was a hit at the box office which reciprocated by placing Pitt's name at the peak.
Before casting the 1999's " Fight Club" which was again a major milestone in his acting career, Brad Pitt had previously appeared in several successful movies including, "The Devil's Own", "Meet Joe Black", as well as "Sleepers".
Also read: Cristiano Ronaldo Biography, Age, Career and Net worth
Pitt, alongside George Clooney and Matt Damon, played a lead role in the 2001's "Ocean's Eleven". The movie was a major success at the box office accruing up to a total of $45 million in earnings worldwide. The year 2003 was marked by a different move by Brad Pitt since he started lending his voice to animated films, a move that saw him a voice, "King of the Hill" as well as "Sinbad: The Legend of the Seven Seas"
Pitt's recent acting ventures have seen the star in movies like "Inglourious Basterds", "Moneyball", and "Ad Astra".
AS a producer, has established his name as the proud owner of "Plan B Production" house under which he has produced films Award-winning films, The Departed (2006) and 12 Years a Slave (2013). Pitt is also the producer behind "The Big Short" (2015) and "The Tree of Life, Money ball", both of which have been nominated for the Best Picture Awards.
Who Has Brad Pitt Married?
With all the handsomeness complemented with his film stardom, Brad Pitt is one person you don't expect to have dated one lady in his lifetime. Before tying knots with Jennifer Anniston in 2000, Brad Pitt had previously fallen into a series of relationships with his co-stars like; Robin Givens, Juliette Lewis, and Jill Schoelen. The actor was also in a three-year relationship with Gwyneth Paltrow whom he dated from 1994 to 1997.
The year 2000 marked a new dimension of Pitt's relationship and affairs life since for the first the actor married. Pitt married Jennifer Aniston in 2000 in a private ceremony. The lovebirds happily lived together up to until 2005 when their love got sour forcing them to separate.
Upon divorcing Jennifer Aniston, Brad Pitt fell in love with Angelina Jolie, his co-star in the film "Mr. & Mrs. Smith in 2006. The duo dated for six years before engaging in April 2012, just two years into their private ceremony held on the 23rd of August 2014 in Château Miraval, France. The couple was blessed with three children who include; Shiloh Nouvel, twins, Knox Léon and Vivienne Marcheline. In addition, they had also adopted some other three children including; Zahara Marley, Pax Thien, and Maddox Chivan.
The couple divorced in 2016 citing irreconcilable differences as the reason behind their separation. It is alleged that Pitt is currently dating actor Charlize Theron.
What are His Body Stats?
Brad Pitt possesses an average body build with a decent height and weight. The actor stands tall at an impressive height of 1.8 meters and an average weight of 78 Kilograms. He is of white ethnicity and has blue eye color and blonde hair.
 What is Brad Pitt's Net Worth?
Brad Pitt's net worth is estimated to be $ 300 million as of 2020.
Brad Pitt owns a yacht which he spent a jaw-dropping $ 322 million and an additional $ 200 000 to decorate.
Pitt and his ex-wife Angeline Jolie have been so philanthropic and in 2008 alone they donated $ 2 million to a clinic in Ethiopia in a bid to help in the fight towards the eradication of health epidemics.
The actor also donated 40 orthopedic beds worth $100,000 to an Islamabad hospital.
In 1994 Pitt bought a mansion worth $ 1.7 million in Los Feliz.
He together with his ex-wife Jolie donated $ 1 million to Doctors Without Borders, Haiti's emergency response group.
What has He Accomplished over the Years?
His supporting role in the movie "12 Monkeys" saw him win the "Golden Globe Award" as well as being nominated for the "Academy Award".
The sitcom "Friends" saw him being nominated for an "Emmy Award" for being the "Outstanding Guest Actor in a Comedy Series"
At the 64th Venice International Film Festival Brad Pitt won the "Volpi Cup" award for being the Best Actor in the movie, "'The Assassination of Jesse James by the Coward Robert Ford", his own company's production.
For portraying in the film "The Curious Case of Benjamin Button", Pitt won several Golden Globe and Academy Award nominations.
His role as Aldo Raine in the film "Inglorious Basterds" saw him bag the MTV Movie Award for Best Male Performance.
What are Some of His Favorite Quotes?
"What's valuable to me has become clearer as I've got older. To me, it's about the value of your time and your day and the value of the people you spend it with." 
"When you first get opportunities, suddenly you get surrounded by a lot of people who want to make money off you but also are there to help. But they start telling you so much what you need to be and what you need to do to maintain some idea of career maintenance." 
"I see religion more as a truck stop on your way to figuring out who you are"
"What we are seeing now is that greed has is still alive and kicking, and banks are bigger than ever".
"Seeing the world is the best education you can get. You see sorrow, and you also see great spirit and will to survive."
Also read: All You Need To Know Trisha Paytas' Plastic Surgery