Quick Facts about Kobe Bryant
| | |
| --- | --- |
| Full Name | Kobe Bean Bryant |
| Popular Name | Kobe Bryant |
| Date of Birth | 23rd August, 1978 |
| Age | 41 years (at the time of death) |
| Place of Birth | Philadelphia, Pennsylvania, United States |
| Education | Bala Cynwyd Middle School Lower Merion High School |
| Occupation | Professional Basketball Player Businessman |
| Marrital Status | Married |
| Spouce | Vanessa Laine Bryant (m. 2001) |
| Children | Natalia Diamante Bryant Gianna Maria-Onore Bryant Bianka Bella Bryant Capri Kobe Bryant |
| Ethnicity | African American |
| Nationality | United States of America |
| Height | 1.98 m (6″ 6″) |
| Weight | 211 lbs (96 kg) |
| Net Worth | $600 million (as of January 1st, 2020) |
Who is Kobe Bryant?
Kobe Bean Bryant was a renowned American basketball player who played the position of a shooting guard for the Los Angeles Lakers in the National Basketball Association (NBA). Bryant is remembered as one of the greatest basketball players of all time since during his 20-year career at the Lakers he managed to be an 18-time All-Star, a five-time winner of the NBA championships, and 2008's NBA Most Valuable Player (MVP) among other big legacies. Besides, was 15 times an All-NBA Team member and a 12-time member of the All-Defensive Team. Kobe Bryant made history when he topped twice in the NBA scoring besides into record as the number four player in the NBA's all-time regular-season scoring list.
Early Life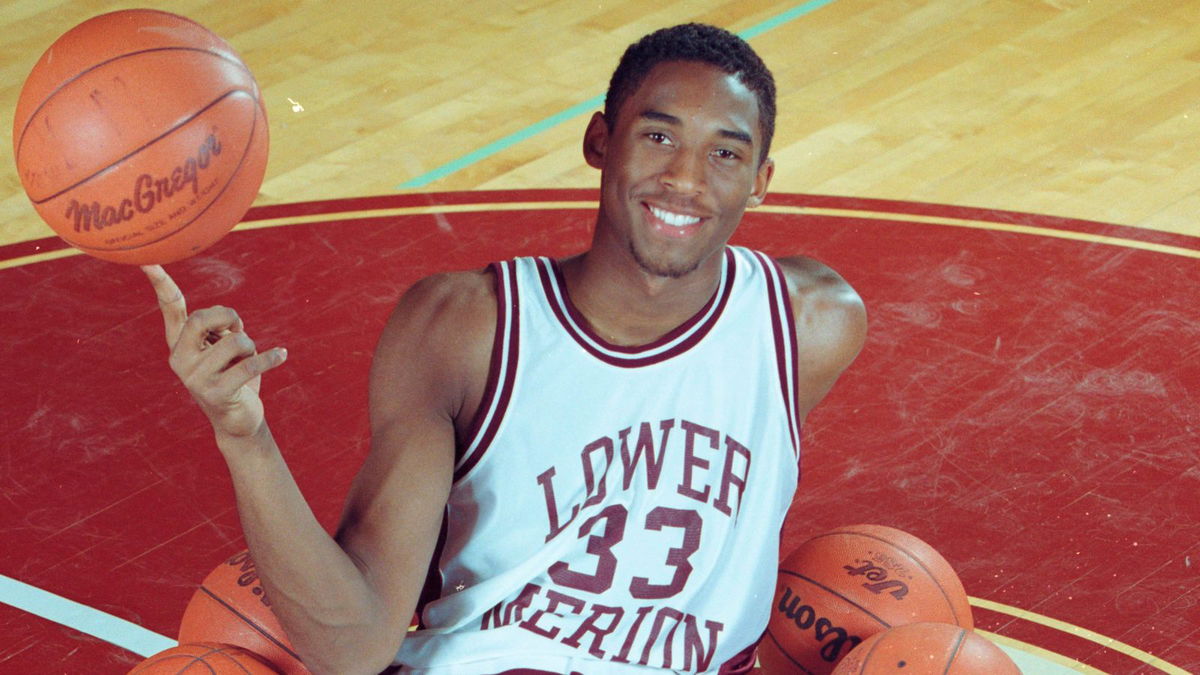 Kobe Bryant was born on the 23rd of August 1978 in Philadelphia, Pennsylvania to Pamela Cox and Joe Bryant, a former NBA player. Kobe Bryant is the lastborn in a family of three children with Shaya and Sharia being his elder sisters. After his father retired from the National Basketball Association (NBA), the family relocated to Rieti, Italy. In Italy, the family kept on relocating from one town to another where they lived in towns such as Pistoia, Reggio Emilia, and Reggio Calabria. Though Kobe Bryant had the aptitude and passion since the age of three, it was until when the family relocated to Reggio Emilia that he started playing some serious basketball. Bryant had a special liking for the "Los Angeles Lakers" since a child and would keenly follow their events all through his stay in Italy.

Kobe Bryant's passion for basketball saw him occasionally watch animated European basketball films. Bryant also received countless NBA videos from his grandfather through mails in a bid to just keep him updated with the happenings in the league. Kobe Bryant's family went back to Philadelphia when he was at the age of thirteen and it was then when he was enrolled at the Bala Cynwyd Middle School before later joining Lower Merion High School.

It was during his times at Lower Marion that Bryant joined the school basketball team where he led it to the state championships for four consecutive years. Though he had scored very well in his high school, Kobe Bryant chose to join the NBA instead of continuing with his education. His career with NBA began with Charlotte Hornets before he was later traded to the Los Angeles Lakers.
Also read:
Family Life
Once it comes to love and marriage, Kobe Bryant is known to have married once all through his entire life. Bryant started dating the then 17-year-old Vanessa Laine in November 1999. A year later, when Laine was in her senior classes at the Marina High School in Huntington Beach, California, their love with Bryant intensified paving a way for an engagement in May 2000. The engagement forced Vanessa Laine to finish her high school education through independent studies before the lovebirds eventually walked down the aisle on 18th April 2001 in a private ceremony attended to by family and close friends only. The couple was blessed with four daughters by the time Kobe Bryant passed in the deadly chopper crash.
Career
Kobe Bryant was an ardent basketball and soccer player from his early age where his favorite basketball team was "Los Angeles Lakers" and was a fan of the "AC Milan" football team as well. After joining the Lower Merion High School Basketball team, Bryant became the game-changer since he led the team to win a state championship. Kobe Bryant's career however kicked off officially in 1996 after "Charlotte Hornets" drafted him into the National Basketball Association (NBA). Bryant was later traded to play for the "Los Angeles Lakers" team.

Kobe Bryant chose the basketball career over his college education despite the good grades he had scored in high school and within just a year after joining the Lakers, Bryant was named the youngest player in the history of NBA games. From there Kobe Bryant's name kept on hitting the news outlets following his outstanding performance which saw him win the "Slum Dunk Contest" in the 1997's "All-Star weekend", again going on record as the youngest player to win such a championship.

The appointment of Phil Jackson as the new coach for the "Lakers" in 1999 marked yet another big milestone in Kobe Bryant's career since it allowed him to excel in the position of a shooting guard showing a unique performance in all the games he played with "All-NBA", "All-Defensive", as well as "All-Star" teams. It is out of this outstanding performance that the Lakers became the defending champions from 2000 to 2002.

Kobe Bryant's successful basketball career is just so long to exhaust and it's for his good work at the pitch that he won Awards like, "NBA Most Valuable Player" (2008), he was for 18 times at the top of the "NBA All-Star" besides being a 4-time "NBA All-Star Game MVP" among other big titles and awards.
Net Worth
As of January 2020 before his death, Kobe Bryant's net worth was estimated to be $ 600 million
Most of his wealth is owed to the million-dollar salary he earned while he played for Los Angeles Lakers where his net salary is reported to have been $ 328 million.
This hefty payment made saw him being named the fifth highest-paid sportsperson after Floyd Mayweather, Cristiano Ronaldo, LeBron James, and Lionel Messi.
Besides salary, Kobe Bryant's wealth was dependent on the lucrative endorsement deals made with brands like McDonald's, Adidas, Nike, Mercedes Benz, Hublot, and Turkish Airlines Lenovo among others. Bryant is said to have earned at least $350 million from these endorsement deals.
Kobe Bryant was a shareholder at the BodyArmour sports drink where he pocketed $ 200 million in 2018 alone.
Also read: Demi Lovato Biography, Age, Weight, and Net worth
Kobe Bryant's Body Stats
Being the unique basketball player he was, one wouldn't be wrong to guess that Kobe Bryant had a decent height and weight. Bryant stood tall at an impressive height of 1.98 meters which is the equivalent of 6 feet and 6 inches. His weight in Kilograms was 96 Kilograms which translates to 211 Pounds. Bryant had dark eye color and black hair.
Also read: Demi Lovato plastic surgery
More Facts about Kobe Bryant
Kobe Bryant was once accused of sexually assaulting a hotel female employee, something which negatively interfered with his good reputation making him miss some vital games and endorsements.
Kobe Bryant wedded Vanessa Laine in 2001 with whom he has been blessed with four daughters namely, Natalia, Gianna, Bianka, and Capri.
His outstanding basketball performance caught the attention of popular rappers like Lil Wayne and Show Baraka where they composed songs named after him.
Kobe Bryant is the author behind the book, "The Mamba Mentality: How I Play"
Bryant died in a helicopter crash alongside his daughter, Gianna Bryant on the 26th of January 2020.
Some Famous Quotes by Kobe Bryant
"The moment you give up is the moment you let someone else win."
"The beauty of being blessed with talent is rising above doubters to create a beautiful moment."
"If you're afraid to fail, then you're probably going to fail."
"I realized that intimidation didn't really exist if you're in the right frame of mind."
"Once you know what failure feels like, determination chases success."
"I'm extremely willful to win, and I respond to challenges. It's not a challenge for me to win the scoring title, because I know I can."
"A lot of leaders fail because they don't have the bravery to touch that nerve or strike that chord."
"I'm reflective only in the sense that I learn to move forward. I reflect with a purpose."
"The most important thing is to try and inspire people so that they can be great at whatever they want to do."
Also read: